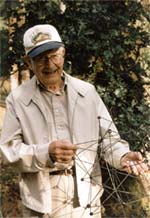 We are an educational toy design and manufacturing company, offering a variety of kits through retail stores. We are happy to have you visit our web site and hope you'll email or call us for details on where to find Ikoso Kits, or just to share ideas!
Ikoso Kits make permanent, 3-D geometric shapes. Many of our kits are glow in the dark. Build them, hang them, turn out the lights and watch them glow!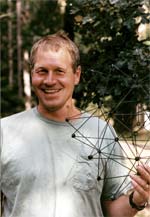 Ikoso Kits offer an imaginative, fun way to illustrate mathematical constructions, chemical structures and artistic shapes. We have been inspired by the likes of Plato and the ancient Greeks, Buckminster Fuller and Frank Lloyd Wright. In constructing an Ikoso Kit, you'll find lots of opportunity to learn and create something you'll be proud to display.
Building one of our kits is easy enough to hold the attention of older children, yet challenging enough to interest engineers, architects, mathematicians and scientists! It's a great team-building project, too!
—————————————————————————————————————
To contact us please send e-mail to chris@ikoso.com or call us at (541) 687-8513