Eli's Stars 3-Project Pack (Ages 10-Adult)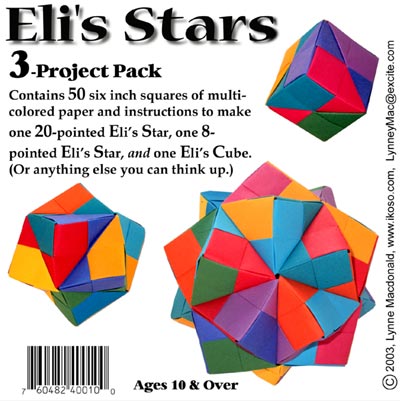 Eli's Star: 3-Project Pack
Contains 50 sheets of multicolored paper and instructions for one 20-pointed Eli's Star, one 8-pointed Eli's Star and one Eli's Cube. The 20-pointed Star is approximately 6" in diameter. The 8-pointed Star is about 4" in diameter and the Cube is approximately 2" square. Easy to moderate difficulty level. Kids may need a little help. For everyone 12 and over.
Price: $15.00
Product Rating: